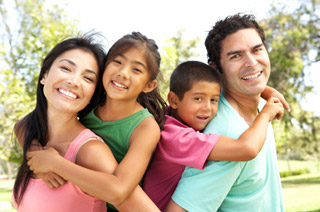 What is Family Therapy?
Family Therapy is for anyone who wants to get along better with their family members. It can be for parents and children of any age, or for siblings or other relatives.
How do I know if we need Family Therapy?
Family therapy can be useful for a wide variety of concerns.
Do you…
Constantly argue with loved ones, even though you'd like to get along?
Avoid family members, since "keeping the peace" is easier than fighting?
Feel distant, rejected, or isolated from your family members?
Have painful memories of childhood abuse or neglect, that you wish you could let go of?
Feel unfulfilled by your relationships and wish you could be closer?
Feel stuck between family members who don't get along with one another?
Have difficulty supporting a family member who has mental health issues?
Struggle with behavioural problems or parenting skills?
Need help coping with illness, disability, or a death in the family?
Want to better navigate issues related to separation, divorce, or blended families?
Have fostering or adoption concerns?
Have difficulties related to aging and other life cycle changes?
Family Therapy can help you to:
Forgive past hurts, and move forward
Stop reacting automatically, and to start responding more authentically, in the present moment
Better recognize and express needs and limits to family members
Improve patterns of communication between yourself and others
Better understand and appreciate one another
Build on your strengths
Reduce family conflict
Feel closer and more connected
Address your parenting concerns (discipline, behavioural management)
Get along in a more harmonious and fulfilling way
Why is Family Therapy important?
Family situations can be tricky to cope with because it can be hard to accept that we cannot change other people.
What we can learn, however, is to change how we interact with others, how we respond to them, and how much we emotionally invest in certain relationships.
Therapy can help you to carve out a new role for yourself in the family, break free of old patterns, and to cultivate the relationships you are craving.
Learn about other Specialty Services