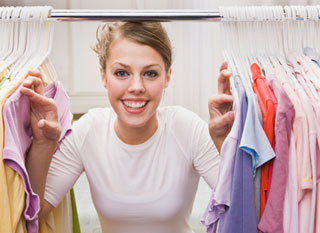 What is Hoarding?
Have you accumulated a lot of belongings, more than what you can actually use?
Do you have a hard time throwing things out, even things that others would tend not to keep?
Have you encountered financial difficulties because of your spending habits?
Is your living space compromised because you have too many items?
Have others complained that your living conditions are unsafe?
Is the amount of stuff that you own making it hard for you to invite people over?
Are your relationships strained due to arguments over belongings or the money spent on them?
Hoarding Treatment can help you to:
Recognize why you over-accumulate and have a hard time throwing things out
Learn to have a safe and organized living space
Find fulfillment through activities and experiences
Get out of debt and start saving for what's most important to you
Create a safe and welcoming home environment, and improve your relationships with loved ones
Why is treating hoarding important?
The person who accumulates too many belongings often does not see their behaviour as a problem; usually it's their family and friends who are most concerned.  The problem with hoarding is that it can push others away and strain your relationships. It can impact your health and safety, cause you financial stress, or make it difficult or impossible to carry out the functions that you had intended for a given living space.  Although it can be stressful to contemplate throwing things out, by letting go of things you don't need, use, or love, you can create fulfillment in other ways.
Learn about other Specialty Services