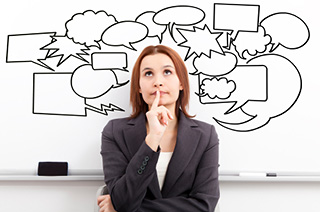 Are you a therapist, looking for Clinical Supervision?
Blake Psychology offers two models of clinical supervision:
Student Model of Clinical Supervision:
The student model is for unlicensed professionals, e.g., doctoral candidates or anyone needing supervised practice hours before obtaining a permit to practice psychotherapy or to obtain their license with the Order of Psychologists of Quebec (OPQ).  Under this model of supervision, you will be provided with supervision on a regular basis.
Consultation Model of Clinical Supervision:
The consultation model is for anyone who already holds a professional license that allows them to practice psychotherapy (e.g., psychologist, physician, social worker, etc.).  Under this model, you may seek supervision as needed.
Why seek Clinical Supervision?
Supervision is a great way to enhance your existing skill set, avoid ethical pitfalls, or to get a new perspective on a case that you may be struggling with. Supervision is confidential, and the atmosphere is warm and inviting, so that you can feel safe discussing any clinical concerns that are on your mind.
Learn about other Specialty Services